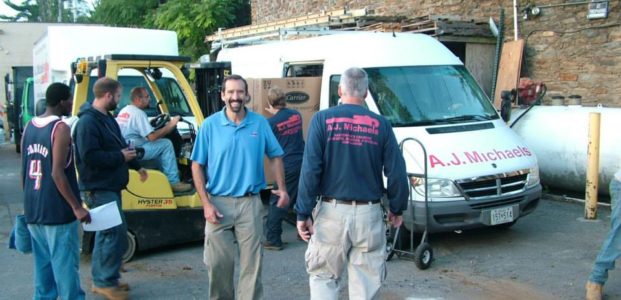 Careers at A.J. Michaels
We're hiring! Are you ready to join the A.J. Michaels team?
The following position(s) are currently open at A.J. Michaels. Please send your resume to info@ajmichaels.com for prompt review.
HVAC Sales Estimator
A.J. Michaels Company has a unique opportunity for an experienced heating and air conditioning estimator. We cross train to include boiler sales and the newly approved Performance Based Incentive program which makes $7,500 in rebates available to your customers.
We are a local family owned award winning company with a 40 year history of excellence in the trade and employee loyalty.  This is a long term secure position.
Please reply with a brief background resume to dnapier@ajmichaels.com to arrange for an interview.
Plumbing/HVAC Apprentice Helper

A.J. Michaels is seeking an Apprentice Helper with 2 years minimum experience in the HVAC, Gas Fitting, and Plumbing Industry for immediate hire. This is a full time position.
Competitive wages, health benefits, paid vacation and holidays plus 401K. Multi-trade training to development into a versatile, diverse Journeyman.
Please send your resume to info@ajmichaels.com.