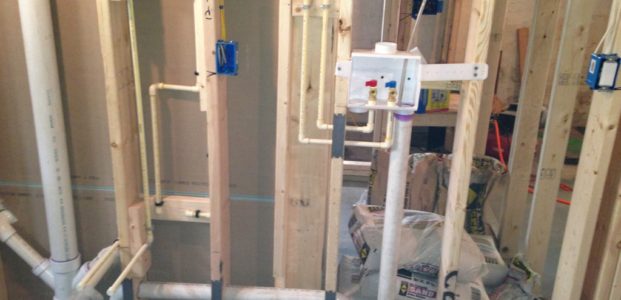 Residential Bathroom Remodeling
What would your dream bath be if you could have whatever you wanted?
A whirlpool or hot tub to soothe aching muscles and relieve stress?
Skylights and plants to bring the outdoors indoors?
Updated convenience and fixtures?
A new or remodeled bathroom can enhance both the beauty and the value of your home, and make life (especially life in the morning) more pleasant. To help make the process more pleasant as well, we control every step of the process, from the initial design to the final clean-up, to minimize disruption and make sure you get everything you want.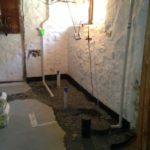 Residential Bathroom Remodeling Services:
Complete design services
Quality brands like Kohler, Eljer and Standard
Ceramic tile and Corian walls
Custom built and stock vanities
Whirlpool baths and hot tubs 
Not sure of exactly what you want? Have a list of things you've seen in other bathrooms that you like, but you don't know if they'll work together? We'll start with your wish list and talk about everything you'd like, then show you how we can turn that into the bathroom you've always wanted.
One thing we have learned is that controlling every part of construction streamlines the process and makes life easier for everyone, as well as guaranteeing a higher level of quality. And to back that up, we guarantee everything we do. We're only satisfied when you are.
Most important, we can be there for you, day or night, seven days a week, whenever you need us.
In Baltimore call 410.435.5400, in Annapolis call 410.573.5858 or fill out the form on the right for a free estimate on a bathroom remodel or to request service for your heating, air conditioning, plumbing and home performance needs.