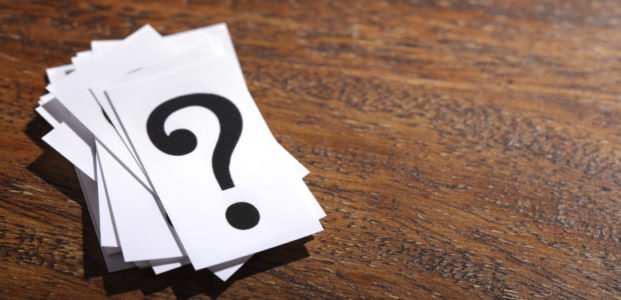 FAQs
Estimate Process:
How do I find out how much the project will cost?
AJ Michaels is happy to provide free, no obligation estimates for any project at your home. Simply call our office or send in a request and we'll schedule a time to visit your home and discuss the project.
How quickly can the work begin?
AJ Michaels schedules all work on a first come, first serve basis. Once a contract is signed and submitted, we order any necessary material and schedule your project immediately. We try to make every accommodation we can for emergency projects.
What do you need to see in my home?
Every project is different, but typically we need access to all existing equipment that will be evaluated for replacement. We also may need to access every room of the home to attain proper sizing measurements to ensure you receive the right system for your home.
Do you accept credit cards?
We accept all major credit cards.
Do you have financing?
We're happy to be able provide several financing options for our customers. We have very attractive 0% interest offers up to 60 months on qualified purchases. We also have very low interest options for other types of projects. If you're interested in financing, you can mention it during your initial phone call with us, or your trained estimator can explain all the options during your appointment.
How do I find out if I qualify for any rebates?
There are numerous rebates that you may qualify for. These can vary depending on the manufacturer and efficiency levels of your equipment. Your contract will state what your rebates are, but if you have any questions about the rebates, please ask your estimator.
Project Process:
On the day of my project, when will you arrive?
On the day of my project, when will you arrive? Typically, we arrive between 8-9am. This could vary depending on traffic and your proximity to our main office. For multi-day projects, we may arrive earlier, but will always communicate that with you. If you have time restraints in the morning please let your estimator or our office know to avoid any unnecessary aggravation.
How long will the job take?
While we may be able to give you a rough estimate as to how long a job may take, there is always the possibility that it could be longer. The level of difficulty, working area, weather, etc. could all play a part in determining the exact length of a project. This is another benefit to the AJ Michaels standard of providing up front pricing for our customers for full project completion, not an hourly charge.
What kind of access will you need at my home?
Keep in mind, your new and existing equipment is very heavy and we will need to have a clear path to any areas that we will be working. All areas should be clear of boxes, furniture, etc. AJ Michaels makes sure to cover all work areas with paper and/or plastic, but you can certainly put down any special floor or furniture coverings that you would like prior to our arrival if there are certain places you want to give special attention to. Your estimator can also give you detailed instructions as to what needs to move out of the way if you have questions.
Will you need parking?
The closer we can be to your home, the better. There will be a large truck that we will need to work out of for the day, so if you're able to provide close parking, it would be fantastic! If special equipment is needed for your project, you may also need to arrange for additional parking to be available. Your estimator can go into detail with you about this if it applies to your project.
Do I need to be home the entire time?
We understand if you need to run out while we're there completing your project. We do ask that you're home when we begin the project and at the end of the day. It's important for us to review the work with you and explain anything that you'll need to know for the future.
Will there be any other charges beyond my contract total?
In most cases, there are no additional charges. AJ Michaels takes pride in providing you with upfront pricing to complete your project with no surprises. If you make any changes to the scope of the project, additional charges could apply. Also, anything deemed to be a safety or operational hazard that is found during the course of your project will be discussed with you.
When is my payment due?
Your contract will stipulate the exact structure of your payments. In most cases, a deposit is paid on the day the contract is signed and other payments are due at assigned times. For ALL projects, any remaining balance is due on the day the job is completed. Any payments received after this day, may incur a late charge.
After The Project Is Completed:
When should I have my new system serviced?
Your new system is a large investment. Like any investment it should be protected. The best protection is annual maintenance. AJ Michaels offers several options for yearly maintenance. You can call our office any time after your project is complete to schedule your maintenance and get the most out of your new system.
Do you have a referral program?
Yes! Happy customers are our best resource for new customers. We're happy to offer a referral bonus for you when any new customer makes a qualifying purchase and mentions your name.
Where do I send a review for the work you completed for me?
We are eager to hear about your experience with AJ Michaels. You can send us an email to info@ajmichaels.com and/or you can review our work through Facebook, Yelp, Angie's List, Home Advisor, or Houzz.
What is my warranty?
All installations have some level of warranty which can vary depending on the scope of the project. Specific warranty terms are stated on your contract. Please make sure to ask your estimator to clarify any questions you may have with regard to your warranty.
In Baltimore call 410.435.5400, in Annapolis call 410.573.5858 or fill out the form on the right for a free estimate on a new system or to request service for your heating, air conditioning, plumbing and home performance needs.