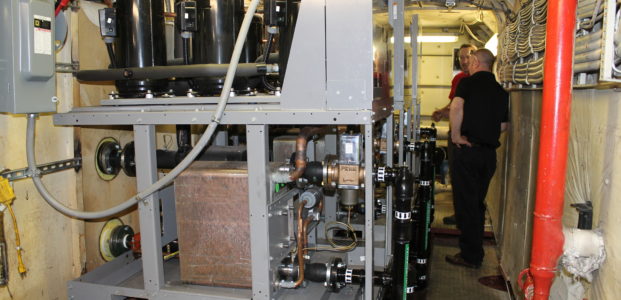 Commercial Cooling
A.J. Michaels can install, repair or replace your business' cooling system – and cut your energy expenses while we do it. Heat pump, rooftop, large-scale HVAC, anywhere in the central Maryland area, we can handle it.
Have you been told your building can't be air-conditioned? We may have an answer there, too. The revolutionary SpacePak system can bring air conditioning to older buildings, workplaces, and even historic structures.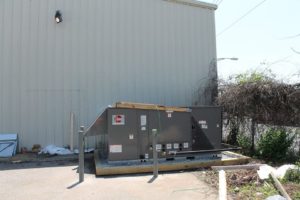 Remember, too: once we install your system, we'll stand behind it. With outstanding maintenance and repair service. With dedicated, highly trained technicians. And with our promise that we will never charge you extra for service on nights, weekends or holidays.
That's the A.J. Michaels way, and has been since 1978. There's no doubt about it.
Our commercial air conditioning services include:
System repair, installation and maintenance (heat pumps, central air and rooftop)
New installation in older buildings and historic structures
Energy-saving programmable thermostats
Electronic air cleaners and electrostatic air filters
Planned service agreements
Never an extra charge for service at night, or on weekends or holidays
Our own electricians for better quality and service – no subcontractors
Prompt, courteous same-day service
All work guaranteed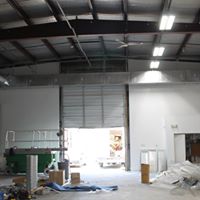 At A.J. Michaels, we're ready to install, upgrade or replace your cooling system, whether it's rooftop, central or heat pumps. But to make sure we design the best answer for you, we start by asking a lot of questions.
Does your building have hot and cold spots? Locating those can help us identify weaknesses in your existing system. Then, we'll count each window and carefully measure each room before we make any recommendation.
How many people are using each room, and when? The answer can help us direct more cool air to where it's needed most.
Do you have equipment that generates heat? Where? Here again, the answer can help us design the most cost-efficient system.
Does the air in your building need to be cleaned and/or purified? We can install state-of-the-art air cleaners and filters to meet any specific requirements.
We specialize in churches and historic structures. Even if your building has never had air conditioning before, we can add a central or rooftop system with minimal disruption.
What if a traditional central air system won't fit? The revolutionary SpacePak system can often fit in where conventional systems can't – without extensive remodeling. Ask us how it can work for older buildings.
The A.J. Michaels advantage
Whatever you need, whatever type of building you have in mind, remember the advantages of working with A.J Michaels:
We're local, independent and family-owned, not an out-of-town franchise.
We've been serving the Maryland area since 1978.
We do not use subcontractors.
We're not locked into a particular brand of equipment or type of fuel. We'll design whatever system works best for you.
We'll never charge extra if your system needs service. Nights, weekends and holidays, it's all the same to us – and our work is always guaranteed.
In Baltimore call 410.435.5400, in Annapolis call 410.573.5858 or fill out the form on the right for a free on-site estimate for a new system or to request service for your business.