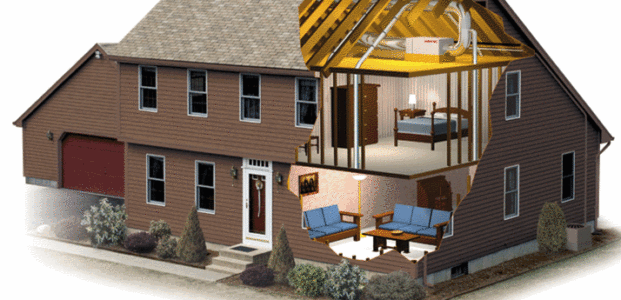 SpacePak
Central Air Is No Longer Impossible.
Older homes, historic homes, condominiums, and townhomes have traditionally offered three air-conditioning options: live with the noise, inefficiency and hassles of window air conditioners; invest in extensive, disruptive remodeling to add central air conditioning, or do without.  SpacePak. Now there's a better option:
SpacePak boldly goes where central air has never gone before!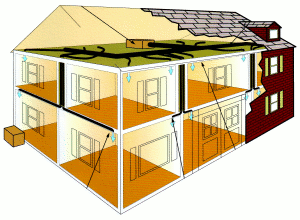 SpacePak uses innovative technology to put cool, efficient central air-conditioning in places where it was difficult or impossible before. It's fast and easy to install, simple to maintain, inexpensive to own and very comfortable to live with.
When space is a problem, SpacePak installs beautifully without major remodeling.
The SpacePak Experts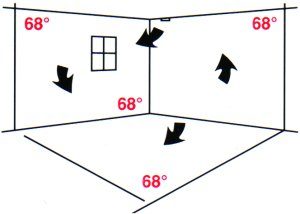 A.J. Michaels can put a proven, unobtrusive SpacePak system in your home, no matter what kind of heating or cooling system you have now, to give you an efficient, economical, total heating and cooling solution. You'll be amazed by how quiet and comfortable SpacePak is, and you'll love how little space it requires. Unlike conventional central air and window units, SpacePak provides uniform floor-to-ceiling comfort with no hot or cold spots, and removes up to 30% more moisture. You can also choose from among a wide variety of air cleaning and purifying technologies to make your home cleaner and purer, as well as more comfortable.
Call To Get Cool
For a no-obligation evaluation of your home, and more information about how SpacePak can keep you and your family cool and comfortable, please contact us today.  In Baltimore call (410) 435-5400, in Annapolis call (410) 573-5858.  We'll be happy to show you how SpacePak can make the impossible... possible.
SpacePak Features
Compact blower unit fits neatly in a small horizontal space such as an attic, crawlspace or basement.
Insulated tubing disperses cooled air from the blower unit to individual room supply tubing.
Quiet, compact condensing unit is concealed outdoors.
Flexible, pre-insulated 2-inch diameter supply tubing can be threaded through closets or between wall studs or ceiling joists.
Inconspicuous round air outlets can be installed in ceilings, walls and floors throughout the house and can also be painted or wallpapered to match decor.
Low-profile return air grille can be located in an out-of-the-way place such as an upstairs ceiling. Attractive drop panel design provides easy access to the air filter for periodic cleaning.
5 year warranty.  A.J. Michaels is an authorized SpacePak dealer and can offer a longer warranty than the standard 1 year warranty.
SpacePak is the only system of its type whose performance is certified by the Air Conditioning and Refrigeration Institute and complies with all safety standards.
In Baltimore call 410.435.5400, in Annapolis call 410.573.5858 or fill out the form on the right for a free estimate on a new system or to request service for your heating, air conditioning, plumbing and home performance needs.