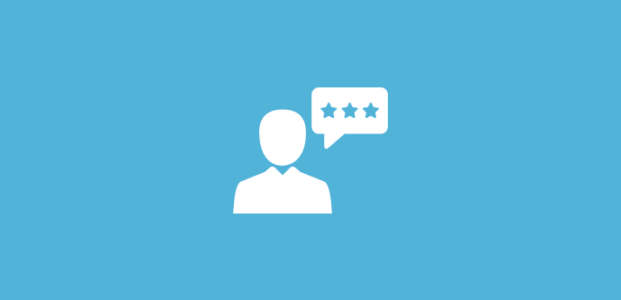 Testimonials From Satisfied A.J. Michaels Customers
While the quality of our work speaks for itself, we love to hear it from our customers too. We receive compliments, letters and referrals every day and take pride in knowing we provided a positive experience and solution to their heating, air conditioning and plumbing needs. Here are a just some of the many satisfied A.J. Michaels customers, in their own words.
A.J. Michaels recently installed central air in my older home. It was a positive experience from start to finish. Having so many hard working and professional people in the same company tells me a lot about your business. The system has changed the whole atmosphere in my house. It was a lot more than I expected in terms of work, and the sheer amount of parts and pieces that went into my house. A special thank-you to Kyle Koch and Matt Yannacci who were hard-working, knowledgeable, careful of my house, and created a good work environment for themselves, me and my two excitable, small dogs. Everyone involved did a great job. Thank you for a professional and positive experience.



I was very pleased with the experience. Before selecting a company to do the job, I got written estimates from AJ Michaels and BGE Home. AJ Michaels offered the better price. I picked a middle-of-the-line Carrier heat pump. The total cost of the job was about $6600, which included a $300 manufacturer's rebate. AJ Michaels required 1/3 deposit with the remainder due on completion of the job. About a week before the job, 2 employees from the company did a "walk through" to see exactly how my house was laid out and to determine what supplies they would need. On the day of the walk through, I expressed a desire to get the installation done earlier than the promised date if an opening became available. I was pleasantly surprised to receive a call from the company 2 days later to offer me an earlier day, which I immediately accepted. On the day of the job, the 2 employees who did the installation arrived promptly at the agreed upon time, and completed the job in about 8 hours. They were professional, took pains to ensure that they did not dirty the carpeting in my house and answered all my questions. I would not hesitate to use them again or to recommend them to others.

Milton Zucker, Catonsville, MD

I can't tell you how pleased I am with the duct sealing of my 2 systems. The guys came on time, cleaned up at the end of each day, and were the most pleasant craftsmen I have met. Paul's honesty and sincerity really helped to boost my confidence and trust with A.J. Michaels. I look forward to a long-standing relationship with A.J. Michaels. Thanks for everything you have done for me.

Chuck

As the owner of SMCF, LLC I want to thank you for the "Thank You" card and gift card to Giant. We have come to rely on your team's service and professionalism with our property management business and look forward to a continued amicable business relationship.

Mark McFadden
SMCF, LLC
Yesterday morning (3:30AM) my husband and I discovered that our central air was not working properly. At 7:30AM, I called the company that installed the system and they were not able to schedule a technician until Friday, July 29th. I knew that this was going to be a problem getting someone to come out, as with the current heat wave in Baltimore, I was sure that there were many individuals calling about their air conditioning systems not working. I then proceeded to call A.J. Michaels as I was very familiar with the name, having seen their service trucks in the neighborhood, as well as their advertising on TV. As a first-time customer, I was quite surprised that your company was able to schedule someone for 10:30AM that morning. Moreover, at no time did the individual who took my call ask if I was an existing customer. If they had, the thought was that we would not be a priority in getting a service call scheduled. That never occurred. At 10:30, Guinn Hamilton, heating/cooling specialist arrived and proceeded to climb into our attic to determine what was causing the AC to not turn on. He quickly diagnosed the problem and called the office to schedule a technician to come out. Similar to my first call of the morning to the company that had installed our AC system, Guinn was told that someone could not come out until Friday. I looked at Guinn and he immediately jumped into the mode of "I can't let this customer down." Guinn volunteered to climb back into the attic and with buckets and rags try to get rid of about 8 gallons of water that had accumulated in the reserve pan. He had already climbed the ladder and was back in the attic when he got a call from the office that they were able to schedule a technician for 12 noon. Hooray!! My first kudos goes to Guinn, an exceptional, customer service-oriented individual. At a few minutes before 12 noon, Dwayne Bartlett and Mike arrived. The 2nd kudos goes to both them but, particularly, Dwayne. Dwayne immediately put me at ease saying that he would very quickly get our AC working. With the capable assistance of Mike, Dwayne proceeded to resolve the issue within 30 minutes of arriving. It was not an easy job being a very difficult space to work in. It was an unfinished attic, with no proper flooring, and the space was very tight where one could not stand fully erect. Dwayne and his colleague were absolutely wonderful. All the time, very positive and focused on making sure that the customer was 100% satisfied. After Dwayne completed the job and was cleaning up, I asked him a little about himself. I learned that his grandparents lived literally next door to the house that I grew up in Phoenix, MD. Only in Baltimore! Of course, we knew his grandparents. And, Dwayne, remembered my Dad, Mom and, particularly my brother and by his childhood nickname. That was over 40+ years ago! For a first-time customer with A.J. Michaels, I was overly impressed with your company, the work ethic of these individuals and, particularly, their command of what it takes to provide superior customer service. I am in the healthcare industry where customer service is absolutely essential and a part of my DNA. I am also on the board of our neighborhood association - over 950 homes - and my experience with contractors goes a long way when someone asks for a recommendation. I have very high standards and A.J. Michaels, through the actions of Guinn and Dwayne, passed with flying colors. I will, indeed, be calling A.J. Michaels the next time that I need these type of services and if, asked, will certainly recommend them.

S. Carey, Baltimore, MD

The installation of our new Carrier System went very smoothly and we are presently enjoying the comfort it brings us as we embark on cold winter days. Your crews performed in an excellent manner, and a special word of thanks to Guinn for ensuring that we received the best System possible for our home

Tom Carlucci

This has been the most satisfying experience. I have been in my Ellicott City house since 1986. It was built in 1985. We are the first of the second owners. Shortly after we moved in we discovered the original Heat pump system was not installed correctly. I started a service contract with another company then and have been with them ever since. In Nov 2001, they replaced the 16 year old unit with the Bryant unit you replaced yesterday. For the last couple years, I have felt a decreased level of service and increased cost from this other company. I started a contract with BGE Home when I had the hot water unit replace about a year ago. Once again, I have felt a decreased level of service. Whenever I called for service I would be given an appointment several weeks in the future. I have had the siding, the roof, the windows, the thermostat and Hot Water heater replaced. BGE continued to send me monthly energy reports indicating I am using a much higher levels of electricity than all my neighbors. Talking to other companies and to BGE Home repeatedly offered no solution. I continued to hear your radio advertisements on WBAL for the AREOSEAL service. They lead me to believe you, A.J. Michaels, would be able to correct the energy issues with BGE, my A/C-Heat system and offer the ability to maintain the hot water heater as well (and maybe a few other services). So far your response and service has far exceeded my hopes. Alexi and Misty have been very pleasant and helpful in the arrangements. Greg Tessier and Rafael Fuste are wonderfully professional, very knowledgeable and a pleasure to know and work with. Yesterday, Kyle and Chuck, with the support of Ryan were also wonderfully professional, very knowledgeable and a pleasure to work with. The dedication and level of service they demonstrated had been a breath of fresh air. Many years ago I installed electronic systems for a Security Alarm company. I had a high standard of service I provided for my customers. Kyle and Chuck went out of their way to provide the best level of quality in their service, from arriving early, never once even taking a break, handling every piece of equipment with care, to leaving my home as clean as they started. I am looking forward to having, I think Paul, install the AREOSEAL process and Rafael provide the Foam insulation installation in my basement and crawl space in the next couple weeks, with complete confidence that my home will be so much more comfortable. I am looking forward to a long term relationship with the staff of A.J. Michaels Company for the maintenance of all of my equipment. Thank you for your service,

David & Susan, Butler, MD

This email is in response to a job that your company did for me at my home in Randallstown Maryland last year. I realize that by you being the president of your company, the business of running the company may keep you from seeing first hand exactly what you employees are doing on a daily basis. That's why I've decided to send this email. I purposely waited until the "dust" had settled, the check had been cashed, and the grass had grown back to give my opinion on the job that your company did. Let's start from the beginning. The young lady who answers your phone was courteous, friendly, and professional. The young man who came by was well spoken, properly dressed, and ON TIME!!!!! The crew that actually did the work respected my home, used protective gear, and cleaned up after themselves. Last but not least, the bill for the job was exactly the same as the estimate, not to mention that the parts used for the job were top quality. (I looked myself to see what you were using.) Your grade for the work done on my home would have to be an A+. Being fair and honest, I can't think of anything that you or your employees could have done to make the experience any better. Thank you for the follow up letter, the thoughtful gift card, and the opportunity to grade the performance of your company. Several of my neighbors had this same plumbing issue. Your company's name did not come up when they made recommendations. Your estimate was not my first or last one. Too bad that they didn't know any better. Maybe they would have gotten the same quality and service that I received. Once again THANK YOU for a job well done.  

Lee R. Washington

I had a home energy audit conducted recently, through B&G, using AJ Michaels. First I want to say how I wish I would have done this years ago. Our house is approximately 15 years old, 4,000 square feet with a brick exterior, 2 zone heating, (1st floor oil, 2nd floor heat pump) and what I would consider very well constructed. The service rep. Rafael Fuste was very courteous when he arrived, explained everything he was going to do in detail and when going over the results of the audit was very informative. I am a Mechanical Engineer and am well versed in HVAC systems and heat transfer so I had a good understanding of the test he conducted, the purpose of the test and in large part what most of the test results meant. In the future I will recommend to other people I know that they consider having the home energy audit done and if possible use AJ Michaels. When considering the relative low cost of the audit, i.e. $100 dollars for $325 audit, it's a great deal. Throw in the potential cost savings that could be realized by some of the recommendation Rafael make it's a no brainer.

Dennis Bolt

Thank you very dearly for the amazing skilled services you rendered at my home. I hope to contact you in the future to change the heating/cooling system in my home to one that operates off forced air.

R. Karani, Baltimore, MD