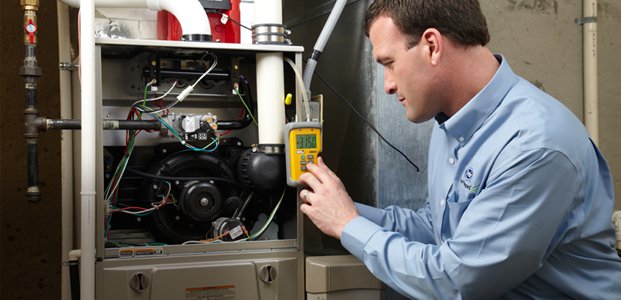 Residential Heating
A.J. Michaels can install, repair or replace your home's heating system – and cut your energy expenses while we do it. Oil, gas, electric, steam or boiler; ducts or chimneys; boilers, furnaces and heat pumps, anywhere in the central Maryland area, we can handle it.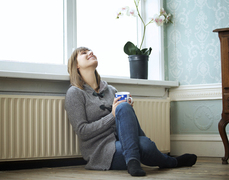 Remember, too: once we install your system, we'll stand behind it. With outstanding maintenance and repair service. With dedicated, highly trained technicians. And with our promise that we will never charge you extra for service on nights, weekends or holidays.
That's the A.J. Michaels way, and has been since 1978. There's no doubt about it.
Our residential heating services include:
Repair, installation and maintenance (including historic homes)
Service on all major brands of boilers, furnaces and heat pumps
System conversions (gas, oil, electric, steam-to-water)
Energy-saving programmable thermostats
Additional items for your health and comfort, such as humidifiers, electronic air cleaners and electrostatic air filters
Financing options are available
Our own electricians for better quality and service – no subcontractors
Prompt, courteous same-day service
All work guaranteed
If your home heating system isn't working, you'll notice right away. But how can you tell if it's not working at peak efficiency? That's not as obvious.
The first thing we'll do when we arrive is ask questions.
How long does it take your house to warm up on a chilly morning?
Are your oil, gas or electric bills going up?
Are some rooms warmer than others?
Do you ever run out of hot water?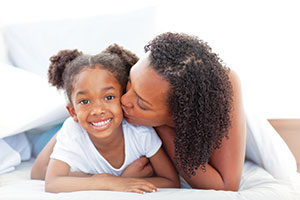 We'll make a careful inspection. We'll thoroughly examine and measure your home, then sit down and talk about the right system for you. For example, you might be able save money by converting from your current fuel to another. And regardless of fuel, we'll tell you how much you could expect to save with a more efficient system.
We'll explain details other contractors don't. Take the Seasonal Energy Efficiency Rating (SEER) number, for example. Someone might try to sell you a heat pump with a SEER number of 18, which is very good.  But if your ductwork isn't the right size or configuration, your 18-SEER heat pump will perform like a 10 – and you'll be disappointed. We'll inspect your entire system, to ensure that doesn't happen.
Your ductwork may be wasting energy. We can locate and fix leaks with the cutting-edge Aeroseal system. Not only is Aeroseal guaranteed effective for 10 years, we're the only contractor in the Maryland area that provides it for warm-air systems.
The A.J. Michaels advantage 
Whatever you need, whatever your home, whatever you have in mind, remember the advantages of working with A.J Michaels:
We're local, independent and family-owned, not an out-of-town franchise.
We've been serving the Maryland area since 1978.
We do not use subcontractors.
We're not locked into a particular brand of equipment or type of fuel. We'll design whatever system works best for you.
We'll never charge extra if your system needs service. Nights, weekends and holidays, it's all the same to us – and our work is always guaranteed.
In Baltimore call 410.435.5400, in Annapolis call 410.573.5858 or fill out the form on the right for a free estimate on a new system or to request service for your heating, air conditioning, plumbing and home performance needs.