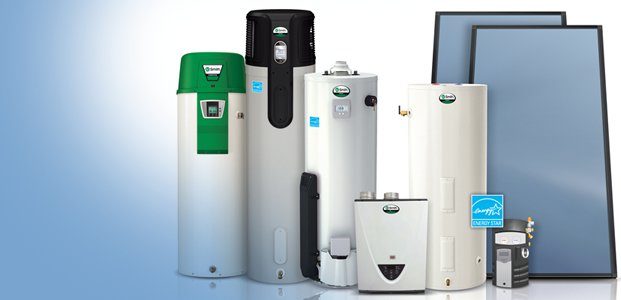 Residential Water Heaters
Effective April 16, 2015, water heater manufacturers must comply with new Department of Energy (DOE) efficiency standards. The most common water heaters manufactured on and after this date get a modest boost in efficiency, while units over 55 gallons shift to next-generation technology, cutting utility bills by one-fourth to one-half depending on the technology.  New water heaters are larger than their predecessors which can require altering their placement location in order to fit.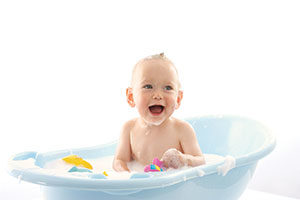 With higher efficiency ratings and groundbreaking designs, these models are part of an exciting new era in water heating.  It is now more important than ever to consult with a professional before replacing your water heater.  Welcome to the high efficiency revolution.
What separates A.J. Michaels from our competitors?
We install top of the line A.O. Smith and State water heaters made in Tennessee, not a foreign country.
We purchase through local distributors, supporting our local economy.
We offer "peace-of-mind" warranty coverage.
There is no extra charge for weekend or evening service.
Our price includes everything; proper sizing/fitment, flue draft inspection, new flue pipe, drain pan, and expansion tank.
We only charge extra if we need to correct an existing code/safety violation.
Free CO detector with each gas water heater.
We offer financing options including same-as-cash and low monthly payment plans.
Add it all up and you'll see that we offer the best service, equipment and pricing in the business.
In Baltimore call 410.435.5400, in Annapolis call 410.573.5858 or fill out the form on the right for a free estimate on a new water heater or to request service for your heating, air conditioning, plumbing and home performance needs.