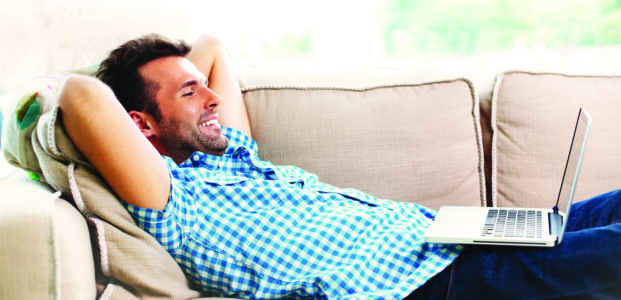 Residential
Home Is Where the Comfort Is.
You know exactly what you want at home:  a comfortable, trouble-free life.  Maybe that means a heating and air conditioning system that quickly, silently goes to work automatically.  Maybe it means converting your system from oil to gas, adding a SpacePak air conditioning system to an older home, or making changes to cut your energy costs.  Maybe it means a new bathroom, designed exactly the way you've always dreamed of.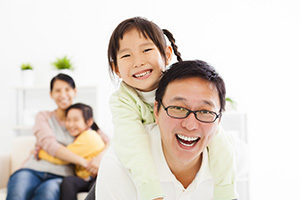 Or maybe it simple means a repair done right the first time.  From emergency service to extensive remodeling, we control quality and costs every step of the way by using our own trained professionals, not outside subcontractors, to ensure we provide you with the highest possible level of service.  Because any other way wouldn't be the A.J. Michaels way.
Our Residential Services Include:
Emergency response day and night, seven days a week
Gas, oil, electric heating systems installed, replaced, repaired and maintained
Heat pumps and air conditioners installed, replaced, repaired and maintained
Sump pumps, garbage disposals and backflow valves installed, replaced and repaired
Pipes and drains unclogged using jet blasting
Water heaters installed and repaired
Bathrooms remodeled
Sinks and toilets replaced and repaired
Sewer, drain and water lines cleared, replaced, repaired and upgraded
Radiant floor heating installed and repaired
Humidifiers, air cleaners and air filters installed, replaced and repaired
Home energy audits, duct sealing, air sealing and insulation
Planned service agreements
Prompt, courteous same-day service
All work guaranteed
The A.J. Michaels Advantage
Whatever you need, whatever your home, whatever you have in mind, remember the advantages of working with A.J Michaels:
We're local, independent and family-owned, not an out-of-town franchise.
We've been serving the Maryland area since 1978.
We do not use subcontractors.
We're not locked into a particular brand of equipment or type of fuel. We'll design whatever system works best for you.
We'll never charge extra if your system needs service. Nights, weekends and holidays, it's all the same to us – and our work is always guaranteed.
In Baltimore call 410.435.5400, in Annapolis call 410.573.5858 or fill out the form on the right for a free estimate on a new system or to request service for your heating, air conditioning, plumbing and home performance needs.