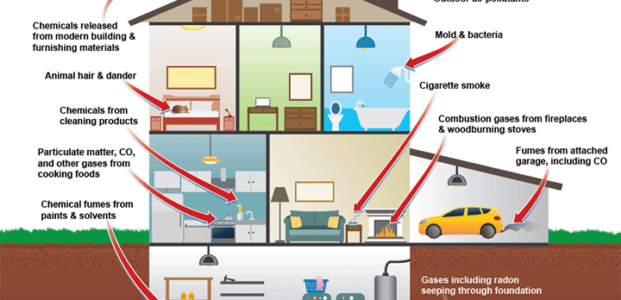 Healthy Home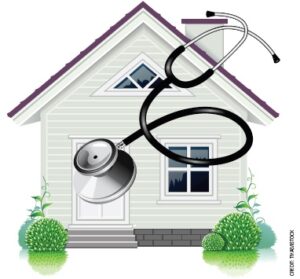 What is a Healthy Home? It's a home that:
Is free from viruses, allergens, pollen, mold, dust mites, dander, pet hair and other pollutants
Is comfortable all year
Doesn't give you a heart attack when you get your energy bill
Keeps you healthy AND happy.
Indoor air pollution has been a hot topic for some time, but frankly ignored by the majority of homeowners not aware of the poor quality of the indoor air in their homes, nor of the harm it can do to your health. EPA studies have shown that indoor air pollution is much greater than outdoor air and they rank poor indoor air quality among the top five environmental risks to public health.
The COVID-19 pandemic has brought the importance of air quality to the forefront. But indoor air quality is not a new topic for A.J. Michaels. We have been offering indoor air quality solutions for years. We have done extensive research on this topic, and as a result, have developed Healthy Home solutions that ensure your home will be a safe and comfortable haven for your family.
The A.J. Michaels Healthy Home Packages
Our Healthy Home Packages are designed for your specific home to meet your specific needs.  These solutions can include air purification, ventilation, humidification, de-humidification and duct sealing. Working together or individually, these components help improve your indoor air quality by helping to ensure that pollutants are not being distributed throughout your home by your ductwork.
The air treatment systems we employ treat the air in any brand of new or existing residential duct air conditioning system up to 6 tons (2400 CFM) in size with little to no maintenance. 
These systems can trap airborne virus-sized particles, allergens, dust mites, mold spores and more.  They can dilute the air around the source via ventilation, help remove and control infectious agents as well as balance humidity to help improve health, save on energy costs and prevent costly damage to your home.

The Importance of Duct Sealing
Your duct system collects the air in your rooms, passes it thru your HVAC system and distributes the conditioned air throughout your home. You want this air to be pure and not contain unconditioned and untreated contaminated air collected from spaces in your walls, ceilings, attics or basements.
"Dirty" air not only lowers the efficiency of your system and limits proper air flow to your rooms, it also spreads pollutants and pathogens. The tighter your ductwork system is, the purer your air and the more comfortable your home. More information on our duct sealing process can be found here as well as on the Aeroseal web site.
The bottom line is that our Healthy Home Packages help improve and control your indoor air quality, evenly distribute this clean air throughout your home, and make your home more comfortable---all at a very affordable price that will pay for itself in energy savings.
The A.J. Michaels Healthy Home. Effective, affordable, and it lasts a life time.  Contact us to learn more.