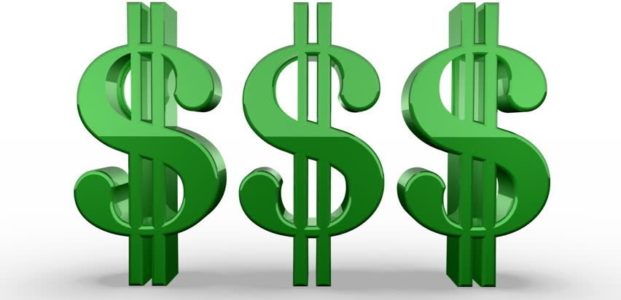 Rebates Offered by A.J. Michaels
Current Rebate Incentives And New Available Programs
A.J. Michaels is a Maryland Home Performance with Energy Star Contractor, a BGE Smart Energy Savers Program Participating Contractor, and certified by the Building Performance Institute (BPI) to evaluate whole home performance. As such, we can offer rebates, incentives, special financing, and services that very few air conditioning and heating contractors can do.

In 2008 the Maryland Legislature passed the EmPowerment Maryland Energy Efficiency Act which mandated that the Maryland Energy Administration, working with utilities statewide and the contractor community, develop energy saving programs. Its purpose is to reduce the demand on our electrical grid in order to prevent severe electrical shortages and rolling black outs in the not too distant future without the need to build new power plants.
These initiatives provide you with opportunities to make your home more energy efficient, more comfortable, and to considerably lower your monthly operating costs for a substantially reduced investment.
Current Promotions

Home Performance, HVAC and heat pump water heater rebates up to $7,500 are available through EmPower Maryland. A home energy audit is required to become eligible.
Contact us for additional details on all rebates and enjoy the comfort and savings that a professionally matched and installed cooling and heating system from A.J. Michaels can provide.
---
Water Heaters
Earn an average rebate of $2,000 on the new highest efficiency heat pump water heaters through the EmPower Maryland PBI program.  These water heaters typically pay for themself in fuel savings within two years.  All that is required is a home energy audit to take advantage of this outstanding rebate.
Contact us for additional information and to schedule a free estimate.
---
Whole Home Duct Sealing
Duct leakage in homes is a significant problem in most homes. A 20% duct leakage causes a 50% drop in your new HVAC system efficiency. This loss is significant. Rebates up to $750 off are available when combined with a home energy audit and home performance shell measures.
---
Home Energy Audits and Home Performance with ENERGY STAR
A $400 whole home energy audit can be performed by a participating contractor and your cost is only $100 as there is a $300 rebate. The auditor will then make recommendations to make you home more energy efficient using such measures as whole home duct sealing, insulation and air sealing. These measures are eligible for a rebate of up to $7,500.
Federal income tax credits for energy efficiency have now been extended retroactively, through December 31, 2021.
Bonus Home Performance with Energy Star rebates are available for a limited time on weatherization measures for your home, including duct sealing, air sealing and insulation.
---
Second Opinion Guarantee
We're so confident in our ability to give you the best solution for your home at the best value, that we've started the AJ Michaels Second Opinion Guarantee. Present us with a written estimate from a competitor that details the exact same project scope. If we can't beat it, we'll pay you $100!! Exclusions apply. Contact us for more information.
Exclusions:
Valid for replacement of existing AC, Heat Pump, Furnace, or Boiler systems only.
Competitive bid must be in writing and must be presented at time of estimate or within seven (7) calendar days of our estimate.
Competitive bid must be from company holding same level of certification, licensure, and company must have a physical business address. Competitors that use a residential address as their business address are not eligible.
Does not include quotes for chimney work, asbestos removal, electrical upgrades, or carpentry.
Not valid for plumbing projects.
Valid only for Rheem, Carrier, Weil-McClain, or Burnham equipment.
---
These rebate programs can be confusing to say the least. What are the qualifications, what equipment can I use, how much in total rebates can I receive, what do I have to do?????
The energy experts from A.J. Michaels can guide you though every process, answer all of your questions, and make sure you get everything that you are entitled to. In Baltimore call 410.435.5400, in Annapolis call 410.573.5858 or fill out the form on the right for a free estimate on a new system or to request service for your heating, air conditioning, plumbing and home performance needs.