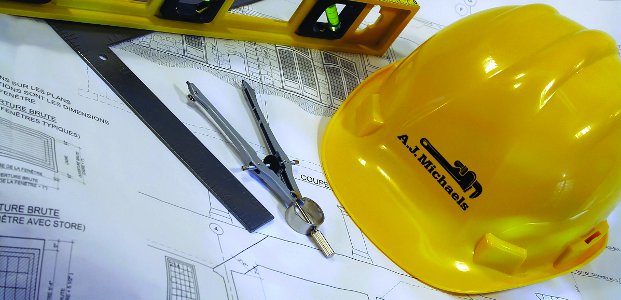 Commercial
If you own a business, commercial property, restaurant, or have responsibility for a church, choosing the right mechanical contractor directly impacts your bottom line.  Energy costs soar with improperly designed and installed equipment.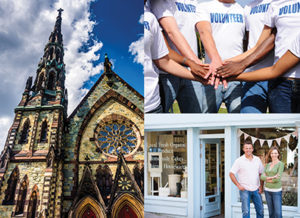 A.J. Michaels was founded in 1978 with this vision— use innovative design and technology to save energy, reduce operational and maintenance costs for our customers and provide expert service at an affordable price.
That's the A.J. Michaels way.  We go beyond state licensing requirements with one of the most thorough training programs in the business, backed up by ongoing education that continues to build skills and knowledge.  Then we support that with a guarantee that says we stand behind everything we do.  Period.
Been There, Done That.
We can engineer and redesign your heating or air conditioning and save up to 75% of your energy costs.  We can repair your refrigeration equipment or install a steam boiler for food processing or heating.  We can even install a 200 ton chilled water system on a ship.
Most importantly, we look at your immediate needs to see what steps we can take now to save you time, money or effort in the future.  Maybe there's a problem waiting to happen that can be solved before it occurs.  Often we can take steps to ensure problems don't reoccur.
Our commercial services include:
Emergency response day and night, seven days a week
Gas, oil, electric heating systems, water heaters and boilers, rooftop systems, air handlers installed, replaced, repaired and maintained
Heat pumps ad air conditioners installed, replaced, repaired and maintained
HVAC systems designed, repaired, maintained and retrofitted
High Efficiency Boilers & Commercial Modular Application
Chilled Water & Water Sourced Heat Pump Systems
Low & High Pressure Steam for Heating & Food Processing
Refrigeration equipment installation, repair and maintenance
Critical Air Balancing for Distribution & Combustion
ADA-compliant equipment installed, repaired and updated
Sewer, drain and water lines cleaned, replaced, repaired and upgraded
Pipes and drains unclogged using jet blasting
Sinks and toilets replaced and repaired
Sump pumps, garbage disposals and backflow valves installed, replaced and repaired
Radiant floor heating installed and repaired
Commercial Service Agreements
The A.J. Michaels advantage
Whatever you need, whatever type of building, whatever you have in mind, remember the advantages of working with A.J Michaels:
We're local, independent and family-owned, not an out-of-town franchise.
We've been serving the central Maryland area since 1978.
We do not use subcontractors.
We work as part of your team to meet your needs today and anticipate your needs in the future.
We're not locked into a particular brand of equipment. We'll make the recommendation that's best for you.
We'll never charge extra if your system needs service. Nights, weekends and holidays, it's all the same to us – and our work is always guaranteed.
In Baltimore call 410.435.5400, in Annapolis call 410.573.5858 or fill out the form on the right for a free on-site estimate for a new system or to request service for your business.