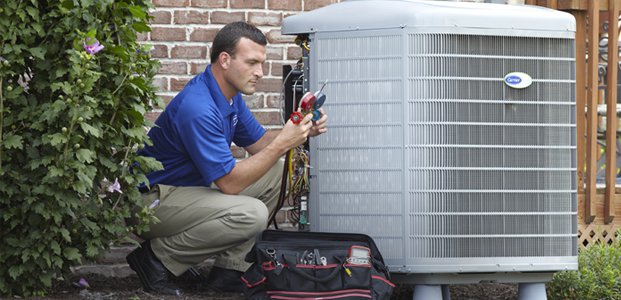 Residential Cooling
A.J. Michaels can install, repair or replace your home's cooling system – and cut your energy expenses while we do it. Heat pump, central air, multi-zone HVAC, ductless, anywhere in the central Maryland area, we can handle it.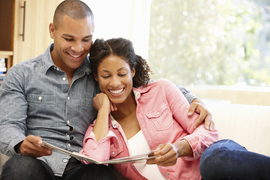 PRE-SPRING ATTIC AIR CONDITIONING INSTALLATION SALE.  FOR A LIMITED TIME, SAVE $$$$ ON THE INSTALLATION OF A NEW DUCTED, DUCTLESS OR HIGH VELOCITY AIR CONDITIONING SYSTEM.
Have you been told your home can't be air-conditioned? We may have an answer there, too. The revolutionary SpacePak system can bring air conditioning to older homes, townhomes and even historic structures.
Remember, too: once we install your system, we'll stand behind it. With outstanding maintenance and repair service. With dedicated, highly trained technicians. And with our promise that we will never charge you extra for service on nights, weekends or holidays.
That's the A.J. Michaels way, and has been since 1978. There's no doubt about it.
Our residential air conditioning services include:
System repair, installation and maintenance (heat pumps, central air, ductless and multi-zone)
New installation in older homes, townhomes and condominiums
Energy-saving programmable thermostats
Electronic air cleaners and electrostatic air filters
Financing options are available
Never an extra charge for service at night, or on weekends or holidays
Our own electricians for better quality and service – no subcontractors
Prompt, courteous same-day service
All work guaranteed
Many times, we're called in for a second opinion. Another contractor has installed a high-efficiency system, but it's not delivering the savings the homeowner expected.
At A.J. Michaels, we know from experience that there's more to staying cool – and cutting energy costs – than just a high Seasonal Energy Efficiency Rating (SEER) number on a box. We'll ask the questions that can help you save money, and cool your home more effectively.
Do you have a lot of windows? Which direction do they face? The amount of sunlight they receive can make a big difference in your home's temperature.
Are your air ducts really the problem? Even a heat pump with a high SEER number won't save you much money if the ducts in your home are too small, or if the builder didn't install them properly. Unlike most contractors, we'll take a careful look at your ductwork before making any recommendation.
What about breathing difficulties? Does anyone in your home have asthma, severe allergies, or emphysema? If so, we can design a system that reduces allergens or other irritants.
What if a traditional central air system won't fit into your home? The revolutionary SpacePak system can often fit in where conventional systems can't – without extensive remodeling. Ask us how it can work for older homes, townhomes and condominiums.
Nobody can match our experience. We use innovative techniques and proven equipment. We handle every aspect of installation – including the electrical work.
The A.J. Michaels advantage
Whatever you need, whatever type of home, whatever you have in mind, remember the advantages of working with A.J Michaels:
We're local, independent and family-owned, not an out-of-town franchise.
We've been serving the Baltimore-Annapolis area since 1978.
We do not use subcontractors.
We're not locked into a particular brand of equipment or type of fuel. We'll design whatever system works best for you.
We'll never charge extra if your system needs service. Nights, weekends and holidays, it's all the same to us – and our work is always guaranteed.
In Baltimore call 410.435.5400, in Annapolis call 410.573.5858 or fill out the form on the right for a free estimate on a new system or to request service for your heating, air conditioning, plumbing and home performance needs.