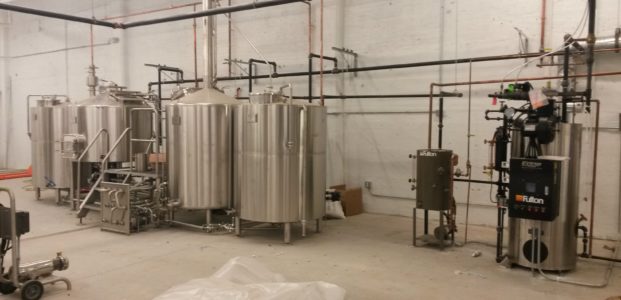 Commercial Plumbing Services
Sometimes plumbing is driven by a move or expansion.  Sometimes it's driven by a break, a leak, an emergency.  But always, always, it is driven by the need to have the job done right the first time at a fair price.
A.J. Michaels can handle your business' plumbing needs. Anything from a clogged pipe to a certified backflow valve; from a water heater to radiant floor heating. Anywhere in the central Maryland area – whether it's a sink, faucet, toilet, sump pump or a blocked or broken pipe.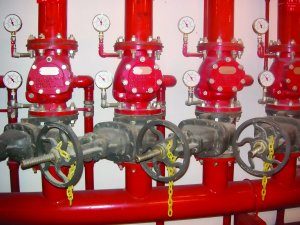 Remember, too: we're available for emergency service. With highly trained, experienced plumbers whose training goes far beyond the Maryland license requirement. With a guarantee that you'll be satisfied with our work. And with our promise that we will never charge you extra for service on nights, weekends or holidays.
That's the A.J. Michaels way, and has been since 1978. There's no doubt about it.
Our commercial plumbing services include:
Water heaters installed, replaced
Sinks and faucets installed and replaced
Toilets repaired, installed and replaced
Garbage disposals installed and replaced
Radiant floor heating installed, replaced, repaired
Certified backflow valves installed
Sump pumps installed and replaced
Pipes and drains unclogged, replaced, repaired
Sewer video camera
Jet blasting
It can be anything from a leaky faucet to a broken pipe at 3:00 AM. It doesn't matter. A.J. Michaels will repair or replace it. No matter what kind of building you may have – or how old it may be – our expert plumbers can repair, replace or install whatever you need.
How experienced are our plumbers? We've had plumbing equipment manufacturers call us to solve problems that they couldn't.
We specialize in the most complex systems, even in historic structures. And if your plumbing problem is a symptom of something more serious, we'll let you know – so you can do something about it before it becomes an emergency.
The A.J. Michaels advantage
Whatever you need, whatever type of building you have, remember the advantages of working with A.J Michaels:
We're local, independent and family-owned, not an out-of-town franchise.
We've been serving the Maryland area since 1978.
We do not use subcontractors.
We're not locked into a particular brand of equipment. We'll make the recommendation that's best for you.
We'll never charge extra if your system needs service. Nights, weekends and holidays, it's all the same to us – and our work is always guaranteed.
In Baltimore call 410.435.5400, in Annapolis call 410.573.5858 or fill out the form on the right for a free on-site estimate for a new system or to request service for your business.